I have spent a while thinking about and searching for the best ways to display and store my collection. I will use this thread to share what I've learnt. This is a work in progress and I will be adding more content regularly. Note: I have included some affiliate links in this post, these help support me to keep creating content like this.
Click "Details" below for more information.
---
Binders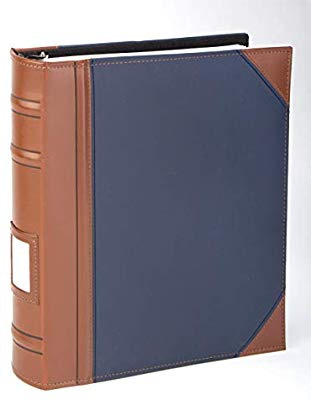 Generally I like to keep everything in binders whenever possible. Binders make showing off you collection easy and come in a wide range of prices from basic cheap office style binders to more expensive fancy binders

Personally I like BCW's binder, it is good quality and not too expensive.


I also have a couple of these too and they are also good for the price.

---
Coins


Slabbed/Graded coins
For displaying slabbed coins I use these Lighthouse album pages, they fit all common graded slabs (eg. ANACS and ICG) as well as DIY slabs like these. The Coin Cards that I make are also designed to fit into these pages.

The pages are designed for albums but I have used them on a shelf by themselves and they work great.

There are lots of cheap bulk storage options like a box like this.

If you want the highest level of protection for your coins Lighthouse makes a special product with "Intercept" technology that is designed to stop coins from tarnishing. Read more about this here. They use this in some of their boxes for slabbed coins.

I haven't tried these but there are also wall mounted display cases like this.

And nice wooden display boxes like these, but they take up a lot of space.
---


Unslabbed coins
All unslabbed coins should be kept in coin capsules or cardboard flips. Lighthouse and Airtite are the two most popular capsule brands.

The coins can then be put into pages like these


Other
Tubes

Floating frames
---
Notes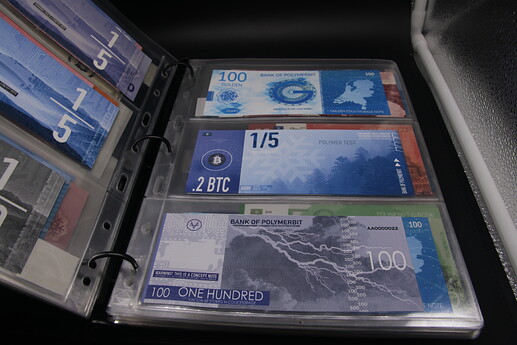 Recommended

There are several companies that make pages suitable for storing/displaying notes. I use the lighthouse pages, but BCW also makes high quality pages. I prefer the lighthouse transparent pages because they are more rigid than the ones BCW makes. The 3 pocket pages fit all polymerbit notes.

Other

Slabs - Good for display but take up a lot of space
Artwork
**Recommended** Framed Archive safe sleeve

Other