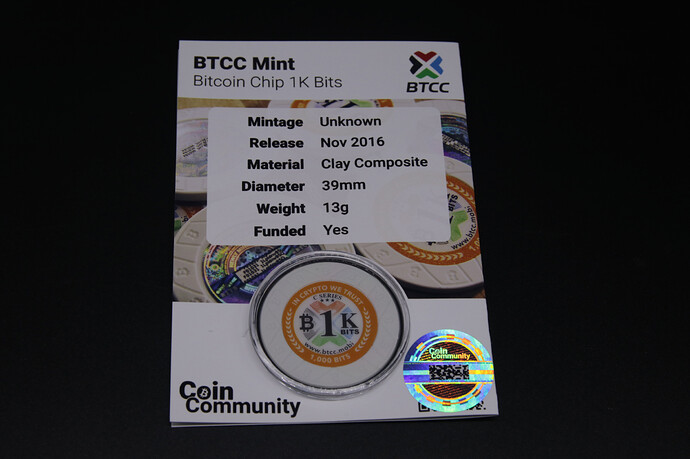 DIY Coin Cards are free designs you can print and assemble at home with only basic equipment. We want everyone to be able to organise their collections which is why we are releasing these free DIY templates. The finished DIY cards are slightly smaller then our XL cards and will fit into 4 pocket card pages.
Required Equipment
Printer
5"x7" Photo Paper
Circle cutting tool (like this or this)
Lighthouse Coin Capsule
Lighthouse coin capsules are strongly recommended because they have a lip that allows the capsule to stay attached to the card better.
Instructions
Print out the template. Make sure to set scaling to 100% and if your printer has a borderless/edge printing mode use that
Cut the two circles out using the + to center the circles
Fold the card in half, making sure to keep the edges straight
Open and insert capsule into the hole then close the capsule
Coin Card Designs
DIY Coin Card - BTCC 1k Bits Chip
DIY Coin Card - BTCC 5k Bits Chip
DIY Coin Card - BTCC 10k Bits Chip
DIY Coin Card - BTCC 25k Bits Chip
DIY Coin Card - BTCC 100k Bits Chip