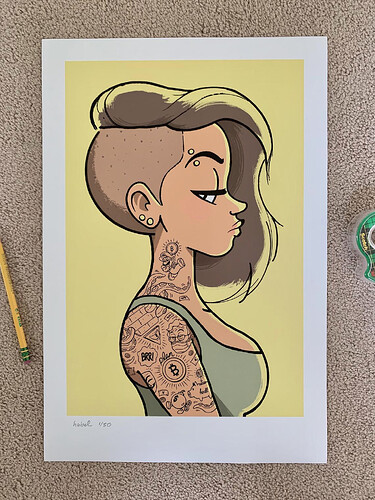 The latest piece from artist Matt Habel, Bitcoin Baddie.
This print is 10 x 15 inches and part of a signed and numbered limited edition set of 50. Each print is shipped in a hard poster tube for extra protection.
Payment with BTC is available and you will save 20%
Also, if you haven't got one yet, "Bitcoin Moon" is almost sold out with only one left.